This is the 1980 Class Website
Voting for Class Vice President and Treasurer
Classmates,
The results for Vice President and Treasurer are in.
Congratulations to Janie Mines for VP and Barbara Geraghty for Treasurer.  Thank you for volunteering to serve and I look forward to working with you.
Both positions had strong slates of candidates and I want to thank the other candidates for throwing their hat in the ring.  I appreciate your willingness to get involved.
Thank to ALL the classmates who voted.  There were 259 votes cast for VP and 257 for Treasurer.
Special thanks to Bruce Grooms and his Nominating Committee consisting of AB Cruz, Sharon Disher, Stefanie Goebel, and Bill Personius.
Best,
Tim Kobosko
Class Vice President and Treasurer Nominations – CLOSED
Reunion Rescheduled to April 2021
The Class of 1980 Reunion Committee has made the decision to move our 40th Year Reunion to the weekend of 23-25 April 2021.  This decision was made after discussions with the Alumni Association, our caterer and the NAAA.  In addition, we used the survey results from the Class with over 95% of the respondents recommending this rescheduling.  While our reunion planning is currently proceeding, we will post situational updates via email and on this website.  Our top priority is everyone's health and well-being. We highly recommend that our Class follow the health and travel advice of relevant authorities.  We will keep the Class informed via email and Company rep communications.
All events and gatherings are being rescheduled.  A new SOE is in work, watch for it.  The weekend is centered around the Army vs. Navy Lacrosse Games, a double-header with both the men's and women's teams playing.  Game ticket information will be promulgated later.  The need for tickets is not yet known.  More to follow.
Questions can be directed to the Reunion POC's on the class blog here https://usna1980.blogspot.com. 
Football tickets that have already been purchased for the 2020 Reunion will be refunded as requested through the NAAA.  Details to follow.
Reunion Registration is being adjusted for the new dates of 23-25 April 2021.  The events are not yet scheduled and you can not pay at this time.
Please go to the website and update your information – Click Here
If Unable to Attend – Please Respond To This Questionnaire – Click Here
To Access the Class Officers, Company Reps and Companies pages use the last name of our Superintendent (lower case) while we were at USNA as the password.
Also see information at USNA 1980 Facebook – Here
Be sure to visit the "Giving" page for important information and updates from our Class Fundraising Chairman on the Class of 1980 Giving Programs!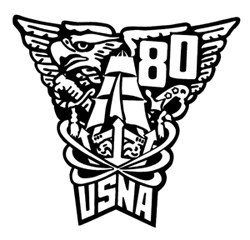 Nice Work…Navy 31 Army 7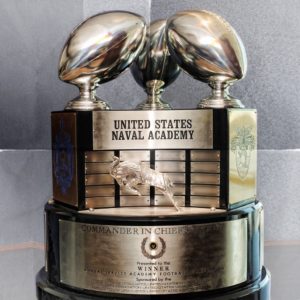 USNA 1980 175 Year Helmet Logo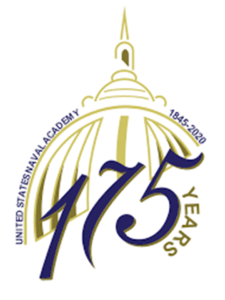 Bill Goat with Anchor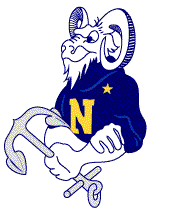 USNA Seal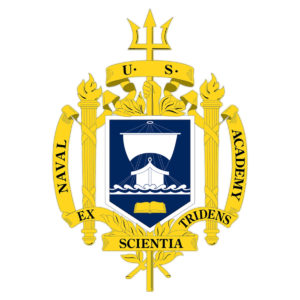 Bill Charging Goat Logo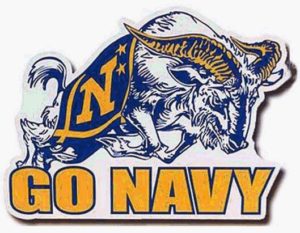 N* Star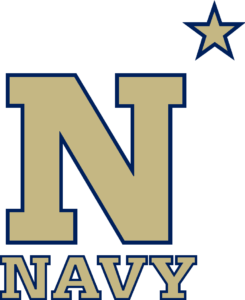 40th Year Reunion 23 Apr 2021
Army vs. Navy 12 Dec 2020
175 Years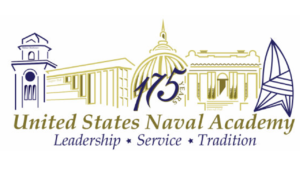 USNA 1980 Wall Plaque at Stadium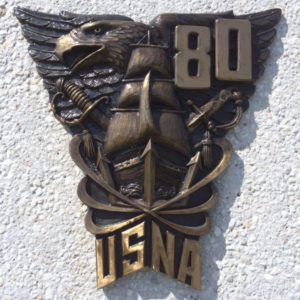 Go Navy/Beat Army Bumper Sticker

1980 Ring