This is the 1980 Class Website
The Class of 1980 Reunion Committee is monitoring the Corona Virus/COVID-19 situation and the related guidance from WHO, CDC, DoD, the U.S. Department of Health & Human Services, etc.. As our reunion date approaches, we will be in regular communication with the Alumni Association and Naval Academy Athletic Association (NAAA), the applicable Hotels and the caterer. While our reunion planning is currently proceeding, we will post situational updates via email and on this website as and when necessary. We want you to know that our top priority is everyone's health and well-being. We highly recommend that our Class follow the health and travel advice of relevant authorities.
To Access the Class Officers, Company Reps and Companies pages use the last name of our Superintendent (lower case) while we were at USNA as the password.
Also see information at USNA 1980 Facebook – Here
Be sure to visit the "Giving" page for important information and updates from our Class Fundraising Chairman on the Class of 1980 Giving Programs!
About 1980
Before we can no longer remember our days at USNA help capture our class history here.
Please contact billpersonius@gmail.com with details about the class.
We started on 06 July 1976 with 1,301 inductees and ended on 28 May 1980 with 947 graduates (354 non-graduates).
Dave Delonga graduated #1 in the class.
??????? was our class Anchor Man.
First Class with Women: (80 inductees, 54 graduates).
First Rear Admiral: Vic See
In Memorial: 59 Graduates/26 Non-Graduates = 85 Total
1976 (4-7) NAVY vs. ARMY – Navy 38 Army 10
1977 (5-6) NAVY vs. ARMY – Navy 14 Army 17
1978 (9-3) NAVY vs. ARMY – Navy 28 Army 0
Holiday Bowl NAVY vs. BYU – Navy 23 BYU 16
1979 (7-4) NAVY vs. ARMY – Navy 31 Army 7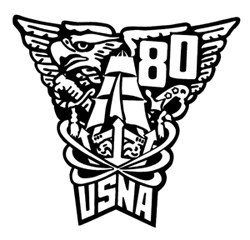 Nice Work…Navy 31 Army 7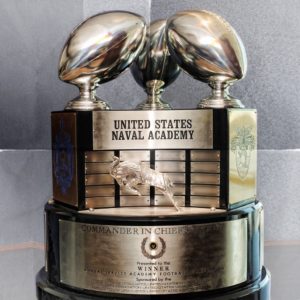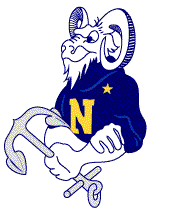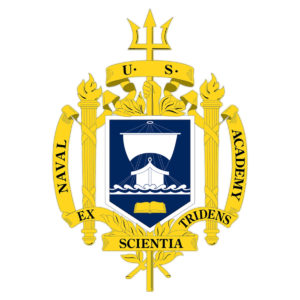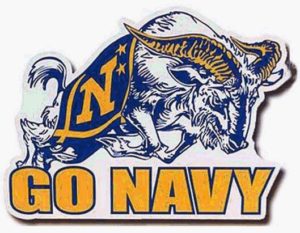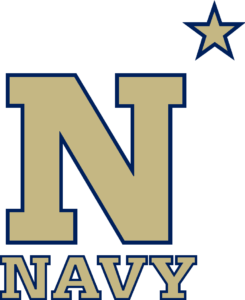 40th Year Reunion 11 Sep 2020
Army vs. Navy 12 Dec 2020