USNA Class of 1980 Giving
1980 Class Fundraising Chairman is Rich Carlquist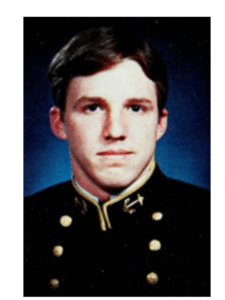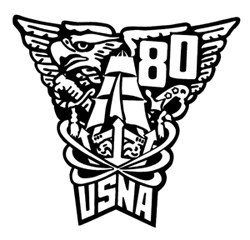 USNA 80 Classmates,
With just over eight months until our 40th reunion I want to provide you an update AND a call to action regarding USNA 80's Class Project.
Here are the metrics:
COMPONENT                                 GOAL                    RAISED                   % of GOAL          DONORS
1980 Cyber Support                        $900,000               $142,300                       16%                       129
Naval Academy Fund                      $300,000              $2,436,000                     812%                     252
1980 Athletic Excellence                 $300,000               $290,400                        97%                       133
The data is easy to interpret.
We've knocked it out of the park on our Naval Academy Fund goal and are very close to wrapping up the Athletic Excellence component.
Cyber Support is an area where we need to redouble our efforts.  It will require the effort of the entire class to close that one out.
There are two simple ways you can help us close out our commitment:
If you haven't had a chance to participate in the project consider doing so by making a gift or a pledge to the USNA 80 Cyber Support.
For those of you who have already participated in the project redirect future gifts to Cyber Support.
Closing thought:  To date 20% of our classmates have generously made gifts to our USNA 80 Class Project and $2.3 million of the $2.8 million raised to date is from ten classmates.
We need your support to flip the participation rate. Wouldn't be nice if 80% our class or more ended up supporting the project?
One-time donation:
Go to www.usna.com. For security it is best if you login and/or establish login credentials and then login to complete the gift.
Click on gold "Donate Now" upper right corner of web page
Choose an amount to give
Scroll down to drop down menu adjacent to "I would like my gift to go to" and select "Other"
Type the following: "Direct this donation to the Class of 1980 Cyber Support Fund."
Complete the donor information.
Complete billing information
If applicable select the tribute box or the corporate match box
Please contact me with your questions and/or feedback me by calling 619.917.6200 or via email rscarlquist@gmail.com.
Thanks in advance for your support.
Sincerely,
Richard (Quisty) Carlquist
USNA 80 Class Project Officer
40th "Plus" Year Reunion 4-7 Nov 2021
Army vs. Navy 11 Dec 2021